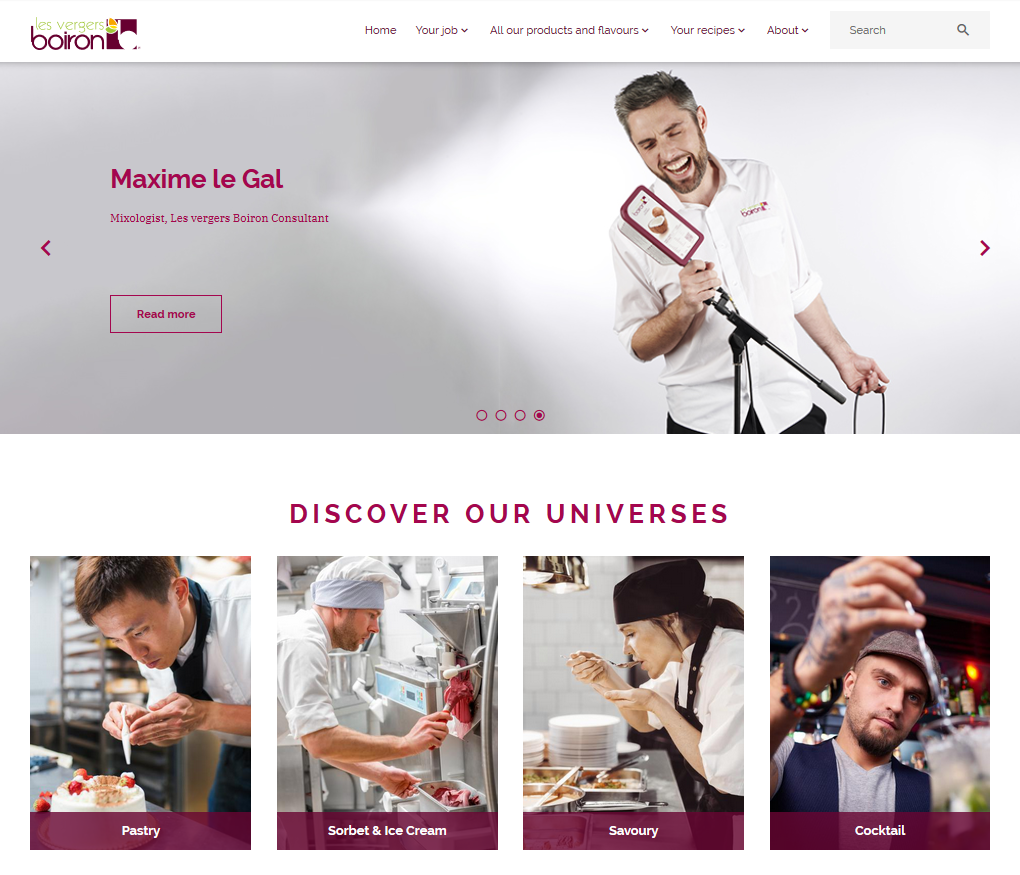 The Les vergers Boiron Website was created with our partner chefs, centered on our professional customers and their universes: Pastry, Sorbets & Ice Cream, Savory, Cocktails.
A new site to be relished with pleasure
In line with our spirit of service and collaboration with food professionals, here are some of the strong points of a site developed especially for you.
You want to have access to

more recipes and creative ideas

, we propose a new and enlarged database, which will constantly feature new material.
You want to have

more practical and creative tools

, we offer you the possibility of easily downloading our basic tables of use and to quickly access, free of charge, our online tool to balance recipes for Sorbets and Ice Creams.
You want to share on social networks and stimulate interest on your networks, we've integrated new features to enable you to share content directly.
You want

to benefit from all the advantages available on new technologies

, we propose a site that's responsive and available on all devices: PCs, tablets and mobiles, which perfectly manage video formats.
This new generation site is at the heart of our new digital ecosystem based on sharing and user-friendliness. It will allow you to stay in touch with the latest developments at Les vergers Boiron, to find all the information on our fruit solutions and to free up your creative energy to satisfy your customers!
We invite you to visit our new site, at the same address as before https://www.my-vb.com and we're quite sure you'll appreciate it …
And, of course, please feel free to send us your feedback and your comments.

Bon appetit on our site.

Together, let's share the very best of fruit!